If you are considering becoming a travel nurse and hitting the road you may want to take a second and consider whether or not you have the characterisitcs of what makes a good travel nurse.
Are you able to adapt to new situations?
Are you confident in your clinical skills?
Are you organized?
Are you good with people?
Are you confident and assertive when you need to be?
Are you ready for a change?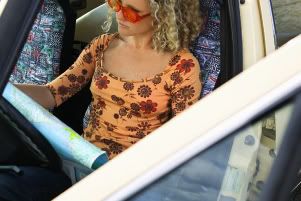 If you can honestly answer yes to those questions then a travel nursing career may be perfect for you. If so, don't wait, the sooner you get started the sooner you can begin that first assignment and see what you have been missing.Â
My name is Jeff Long. I'm the Marketing Director at Medical Solutions, one of the leading
travel nursing companies
. I have never been a nurse and am not a recruiter. I have worked at Medical Solutions for over five years and think it is a great company that has a lot to offer nurses and allied health professionals interested in a travel career. I do post just a small sampling of
travel nursing jobs
from Medical Solutions, but mostly I write about
travel nursing
. On this site you will not be recruited on this blog (unless you specifically inquire about traveling with Medical Solutions then I will forward your info to a Recruiter). I understand that you are reading and/or commenting on this blog purely for informational purposes and I want you to enjoy that experience My job is to help you meet your career goals by sharing information, advice and the benefits of travel nursing with you.